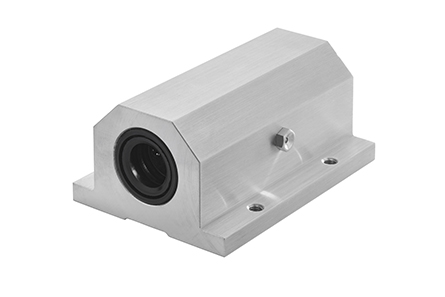 SFERASET TANDEM 25
SU.912.02540
Application
In principle, this element serves as a complement to the SA-AL. It simplifies the use of SFERAX ball bearings.
Construction
The ball-bearing plummer block is made of aluminum. The standard model is delivered fully assembled with 2 SFERAX SL ball bearings and 2 seals.
Feature
Can be regreased (incorporated lubricator).
| | |
| --- | --- |
| Product Number | SU.912.02540 |
| Product Designation | SFERASET TANDEM 25 |
| Net Weight | 1200 g |
| Outer diameter D | 0 |
| Inner diameter d | 0 |
| Dynamic factor Y | 0.000000 |
| Inner Diameter (outside bearing) D | 40 |
| Diameter screw slot V | 6.8 |
| Dimension lubrification threading T | M6 |
| Dimension threading M | M8 |
| Center distance (in length) threading / screw slot N | 70 |
| Center distance screw Y | 72 |
| Height H | 55 |
| Height base F | 10 |
| Height center X | 30.0 |
| Width C | 60 |
| Width A | 82 |
| Length B | 136 |
| Operating temperature | -30/+80 °C |
| Inner diameter (Ø shaft) d | 25 |