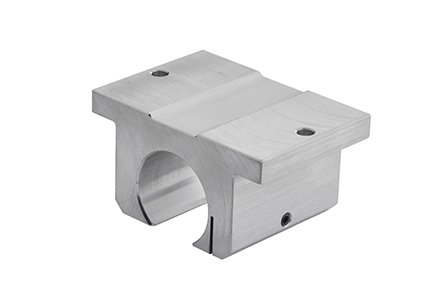 SR-OUV-AL-R 2540
SU.511.002540
Application
The adjustable open plummer block for ball bearing SR-OUV-AL-R is used with a SFERAX-OUV.
Design
Made by the same process as the SR-OUV-AL. It differs from other plummer blocks because the ball-bearing diameter can be adjusted.
Precision
The parallelism between the fixing base and the bore is guaranteed to ± 0,01 mm, depending on the quality of the ball bearing.
| | |
| --- | --- |
| Product Number | SU.511.002540 |
| Width | 82 mm |
| Height | 47 mm |
| Volume | 229805 |
| Product Designation | SR-OUV-AL-R 2540 |
| Net Weight | 280 g |
| Outer diameter D | 0 |
| Inner diameter d | 0 |
| Length | 59 mm |
| Dynamic factor Y | 0.000000 |
| Inner Diameter (outside bearing) D | 40 |
| Diameter screw slot V | 6.5 |
| Center distance screw Y | 72 |
| Height H | 47.5 |
| Height base F | 10 |
| Height center X | 30 |
| Width C | 60 |
| Width A | 82 |
| Length B | 59 |
| Material | Alu |
| Inner diameter (Ø shaft) d | 25 |